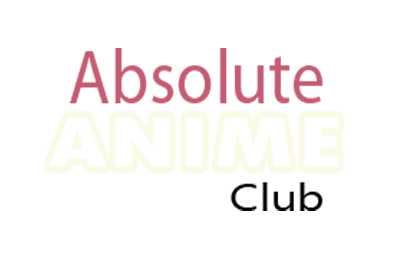 Welcome to the Absolute-ANIME-Club.
This is a club for all and any anime/manga artists and admirers.
Feel free to browse around and have fun!!!
If you need any kind of support, feel free to contact us.

Before you decide to JOIN, you should know:

Be interested in anime/manga

Be interested in drawing/coloring

Be interested in sharing your art with the rest

Be interested in learning from other artists

Or just brushing up on your skills

Be interested in spreading the love for art

Be respectful towards the other members of the club
RULES
:
Please Read Before You Decide To Do Anything!

Submissions:

You must be a Member a Contributor or higher to submit art

You can add
1 deviation per week
(Choose only your best work that you think has the highest chance of entering our galleries. View our folders to see what standards we are looking for)

One week counts as 7 days ( That means if you submitted your deviation on Monday you'll have to wait until next Monday, the earliest, to submit a next one)

No snapshots or cell phone pictures with low resolution and quality.

You Deviations will be judged by the admins of this club - not all submissions get it.

Submit only your best work (If your deviation gets declined don't hate us, take that as motivation to become even better)

Please have a certain standard of quality, originality, skill and technique present in your works.

There is a
1-7 day
approval period ( So be patient)

Do NOT submit your deviations multiple times

If you submit more than 1 deviation in the same week it will automatically be declined (To check when your last submission was, view the Activity panel in the left corner of our main page)

Please choose the right folder for your work

Only people cosplaying for the Cosplay Folder

The drawing and coloring process for the deviation you are submitting MUST be 100% your own work.  (Yes, that means:
NO TRACING, NO BORROWED/STOLEN BACKGROUNDS, NO COPY-PASTED PARTS FROM OTHER ARTIST'S WORKS, NO COLLABS... etc.
We do allow fanart, authorized brush/texture usage and pose REFERENCING, but it has to be recreated in your own original style)

No advertisements included in your final piece. (such as: selling material content, offering services, asking for donations... etc) - sorry guys.

ALL art thieves will be reported. We will make sure DeviantARt admins find out about you, so don't make this any more difficult for us.

No hard-core stuff, such as hentai or pornography (Softcore is allowed, incliding yaoi/shounen ai; yuri/shoujo ai)
IMPORTANT:

Please, submit only a finished version of your piece (no doodles, unfinished sketches, partial drawings or collaborations).



We only accept pieces with intermediate and above level of quality.



If you have any kind of questions or requests such as submission trouble, affiliation requests, member issues and such, send a NOTE to the club, otherwise it might be ignored.



Whether a deviation gets in our club's galleries is decided through careful consideration and a system which is based on voting by all of our staff members. If your deviation was declined it means that the majority had voted so. As you see, there is no reason to be angry or mad at anybody. Instead use that energy to work even harder on you work and become the best thing ever!

If your deviation has been declined, and you want to know why, write a message to us in your submission comment box, and we'll make sure you receive a proper critique.

Please check our Rule Section to make sure no technicalities were the cause of your deviation being declined.

Don't forget that the voting process is private so you'll suffer no shame caused by a declined deviation, so nothing to worry about.



And, please don't be rude when you're asking for a critique.

If you repeatedly fail to comply with the Submission rules you will be banned from the club.
That's all for now.

Absolute-ANIME-Club loves you!